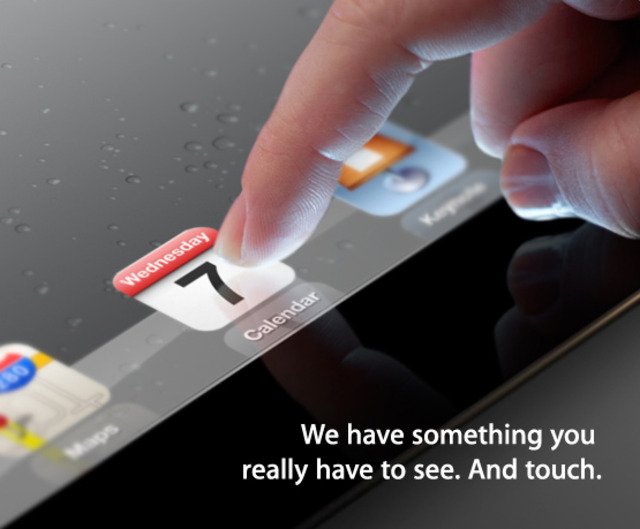 This is a really interesting idea. It seems implausible for the iPad3 given that Senseg says the technology was 12-24 months away in late 2011. But it's a very exciting idea.
Originally shared by Sean Lumly
Could The iPad3 Include Electrostatic-Touch Feedback?
We all know that the iPad 3 will have a 'Retina' display (high resolution), but this poster hints that it may also include tactile feedback on its screen.
A recent technology by a company called Senseg demoed just such a technology late last year. The idea is that a flat capacitive touchscreen can also feel textured as though they wasn't flat. A surface can mimmick the feel of materials like leather or sandpaper, completely controlled in software. Here's my original post on the subject: http://goo.gl/XaQrd . And a video: http://goo.gl/vcVQp .
… and this is precisely the type of gimmick that drives fans crazy! Something tells me that Apple may be capitalizing on this technology in their upcoming device. You heard it here first…
SOURCE: http://www.theverge.com/2012/2/28/2829143/apple-ipad-3-event-march-7th-official
#ipad3 #electrostatictouch #senseg #touch #tactile